It may be summertime (and a little hot outside!), but we're already prepared for Christmas — and we're spreading the Christmas cheer with a special deal to spend the holidays with us.
Book before July 31 and save 10% on your Christmas stay at C Lazy U!
Christmas at C Lazy U, held from December 22–27 at the ranch, is an experience straight out of a storybook. Not only do you get to spend quality family time in one of the most beautiful locations in Colorado, you'll get to continue your yuletide traditions — and perhaps create some new ones.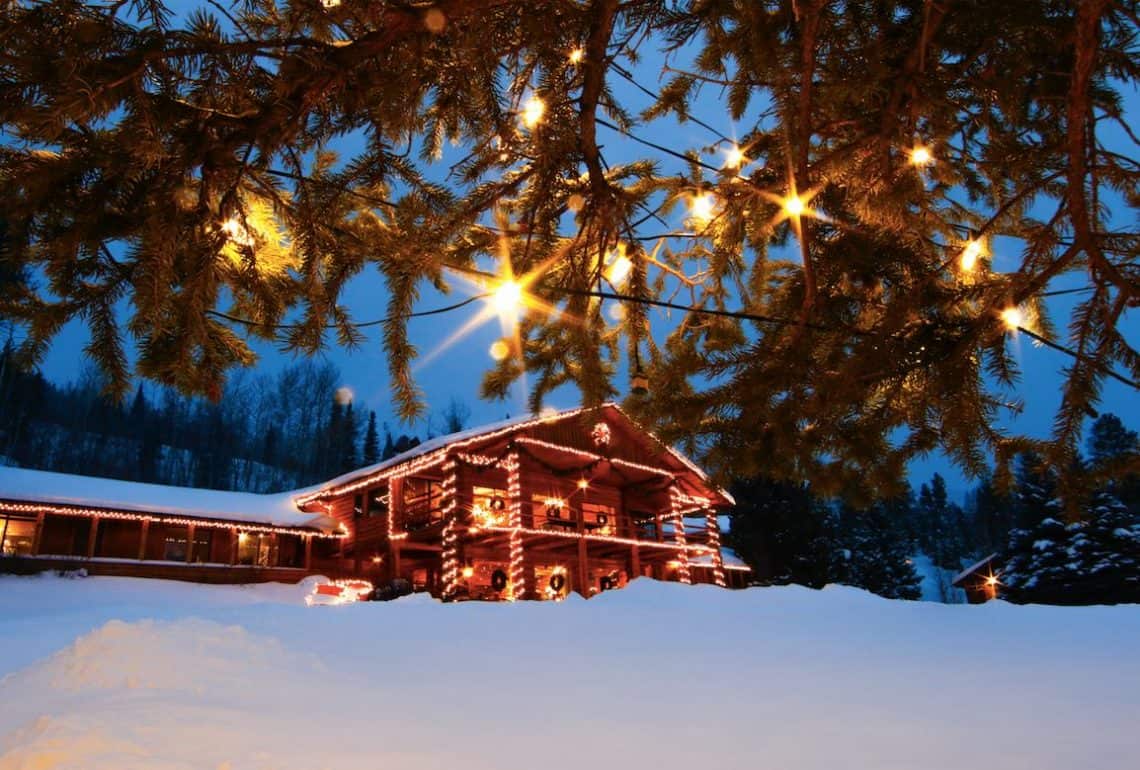 Traditional Christmas Activities
Families worried about missing out on their favorite holiday traditions will be pleasantly surprised at the itinerary C Lazy U has dreamed up for Christmas. In addition to the ranch's regular winter activities, including horseback riding and horsemanship clinics, snowshoeing, trap shooting and hockey, we've set up a whole host of traditional Christmas activities for the adults and the kids. Spend time building gingerbread houses, decorating cookies, going on sleigh rides, singing carols and trimming the tree with old friends, new friends and the kids.
Feast for the Eyes: Decorations
It can't be Christmas at the ranch without twinkling lights, big red bows, garlands and a tree to trim. Luckily, we've got it all — and then some! During December, the ranch is decked out in Christmas décor from top to bottom, making you feel like you're in a living snow globe.
Each cabin gets a personal tabletop tree to decorate with the family, while a larger tree stands proudly in the Main Lodge. Guests will gather together for a night of Christmas carols and tree trimming, leaving presents under the tree until Christmas morning.
Feast for the Belly: Christmas Feasts
One of the best parts of Christmas at C Lazy U is, arguably, the feast. Each day of your stay at the ranch features three gourmet meals a day, but Christmas dinner is truly something special. Each table receives its own turkey to carve, accompanied by all the traditional side dishes and dessert. An expertly curated wine list and full bar round out the feast.
Best yet, you don't have to step foot in the kitchen: we cook, serve and clean it all up so you'll have even more time with the family.
A Special Santa Visit
Every year, a very special guest visits C Lazy U Ranch to bring cheer to the children (and gifts, of course!). Riding in on a horse-drawn sleigh is Santa, with a sack full of goodies and enough joy to go around. Give your children the gift of wonder and pure happiness with a personal visit with Santa at C Lazy U.
If you're feeling the Christmas spirit already, book now to save 10% on your stay from Dec. 22–27!