The golden leaves have fallen, the air has turned crisp, and the turkey is almost ready for the table — it's time for Thanksgiving! At C Lazy U, this fall holiday is one of our most special, as it truly embodies the ranch: celebrating togetherness and giving thanks to all that life has to offer. When guests come to CLU, we want them to experience the Thanksgiving traditions they're used to — but to make sure they have a real dude ranch experience, we throw in our own traditions.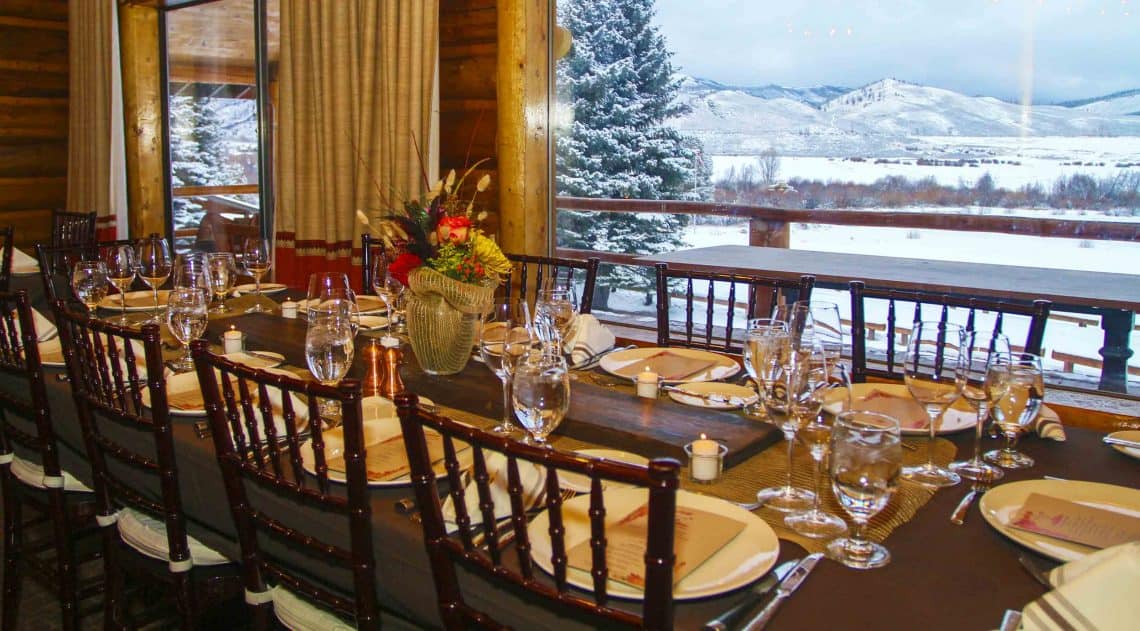 Your Tradition: Parades and Football
There's no arguing over the remote at C Lazy U Ranch: we put both the parade and the game on! If the Macy's Thanksgiving Day Parade is more your speed, we switch it on at 9:00 am sharp in the Patio House; at 10:30 a.m., the football game goes on. Though most guests are waiting for the big meal to fill up, hungry guests can pick at a light soup and sandwich bar until 2:00 pm.
Our Tradition: Thanksgiving Eve
The night before Thanksgiving isn't generally celebrated — hosts are busy with prep work for the big meal the next day — but it's a different story when guests come to C Lazy U Ranch for the holiday. On Thanksgiving Eve, guests are treated to family game night; afterwards, they gather around the campfire to listen to acoustic guitar. It is the best way to bring the guests who don't yet know one another together, creating the perfect atmosphere for the next day.
Yours & Ours: Thanksgiving Dinner
Dinner is served at 4:30 pm, as is typical for Thanksgiving, with a big meal that features all of the favorites: turkey, mashed potatoes and stuffing, plus a few extra dishes that our in-house chef has whipped up. We combine both the traditional and the gourmet in our Thanksgiving dinner — and offer a professionally curated wine list and full bar — to make it a one-of-a-kind festive feast that you'll rave about (and perhaps recreate!) for years to come.
Our Tradition: Days and Days of Dude Ranch Fun
Thanksgiving at a dude ranch entails a lot more than watching parades, playing family football games and eating until your pants no longer fit comfortably. Guests spend five days taking advantage of all of C Lazy U's ranch activities, including horseback riding, wagon rides, guided hikes (or snowshoeing, depending on the weather), archery, the Lazy You Spa, much more. Instead of travelling to and from a relative's house for the meal — or spending the entire day prepping, cooking and cleaning up — for just one day, you get to spend Thanksgiving truly bonding with the family and friends.
Your Tradition: Spending Time Together
Though guests may not be spending Thanksgiving with the entire extended family, they do get to spend quality time with the ones they love — along with a few others, of course! Thanksgiving is about bringing people together, and there's no better way to celebrate the holiday than by making friends with strangers from across the country that may soon become your very dear friends.