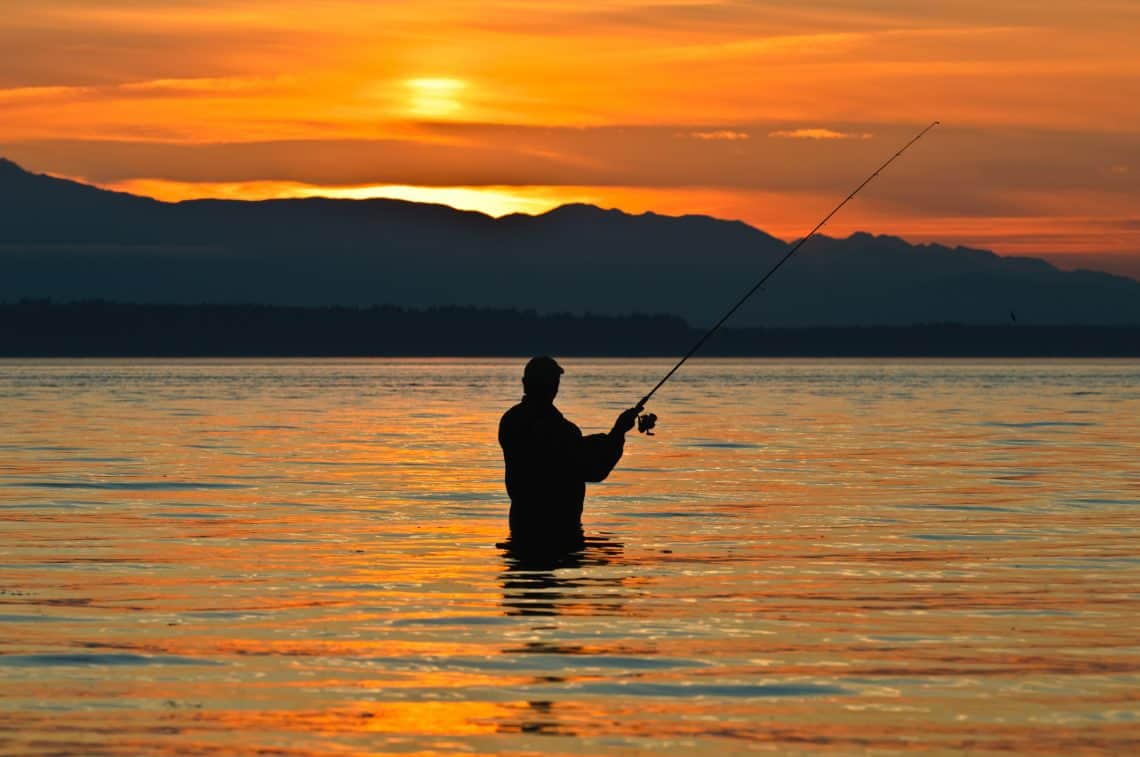 We are officially in the dog days of summer! The days are bright, the temperature is high and the fish are feeling the pressure. Even after the biggest of winters, the plummeting water levels, increase in water temperature and heavily pressured fish can make fishing tough. These conditions can also be very hard on the fish themselves. Here are a few things to keep in mind as the summer heat burns.
Fish in the mornings and evenings. The time around sunrise and sunset can be the most productive in late summer. The sun is off the water, there will be bugs hatching and fish will be feeding voraciously. Once you get into the heat of the day, the fish will hunker down and become pretty inactive.
Catching fish under the glaring sun in the heat of the day can be downright detrimental to the health of a trout. Trout are a cold water species, and don't fare too well once the water reaches a certain temperature. Once the water gets into the upper 60's, catching and handling trout can lead to mortality. For this reason, morning and evening fishing is best. If you do find yourself out in the heat of the day, make sure to use barbless hooks, don't fight fish for terribly long, keep landed fish in the shade, and make sure the fish are revived completely before release.
If you're looking for the best conditions in late summer, get out on those lakes and rivers and throw big streamers or mouse patterns in the evening. The biggest fish are nocturnal, and will feed throughout the night, especially around the full moon.
Even through the hottest days of summer, there are ways to consistently catch fish while also keeping the fish's well-being in mind – just don't be afraid to pull an all-nighter! Like I always say, just get out there and fish!