Ever thought of giving fly fishing a try but worried it would take years to learn? With the right gear and a little help from our expert guides, fly fishing can be fun for the whole family, whatever your skill level!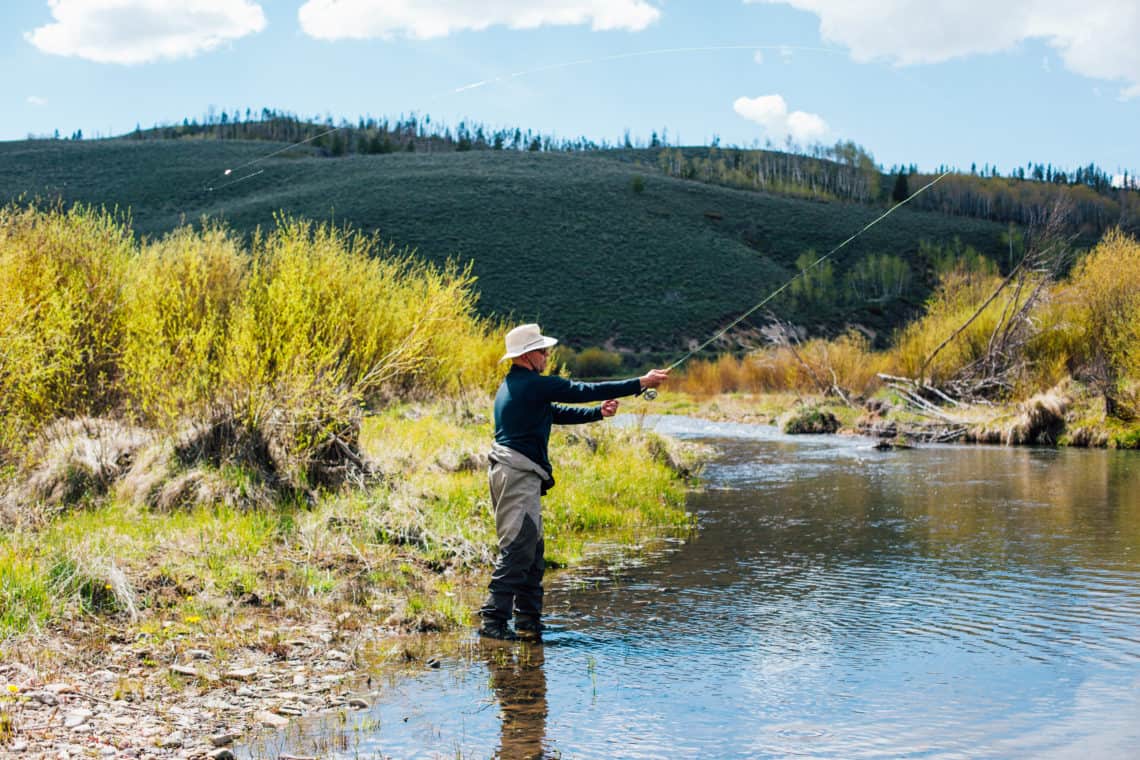 During your all-inclusive family vacation at C Lazy U ranch, our experienced guides will teach you the fly fishing basics, outfit you with the right gear, and reveal some of the best hidden spots for angling in the state of Colorado.
What Exactly is Fly Fishing?
While other types of angling use the weight of the bait to cast, fly fishing uses the weight of the line to cast out into the water. This minimizes splashing that could startle a prize fish away. Fly fishing is mainly used on rivers and still waters, and can give you a better chance of catching certain species such as trout, salmon, bass, and pike.
Unlike traditional fishing where you simply drop a line into the water, fly fish casting is best suited to wide open spaces — and that's one thing that makes our sprawling dude ranch ideal for beginners.
Learn more: 5 Facts About Fly Fishing in Colorado
What is the Right Gear for Fly Fishing?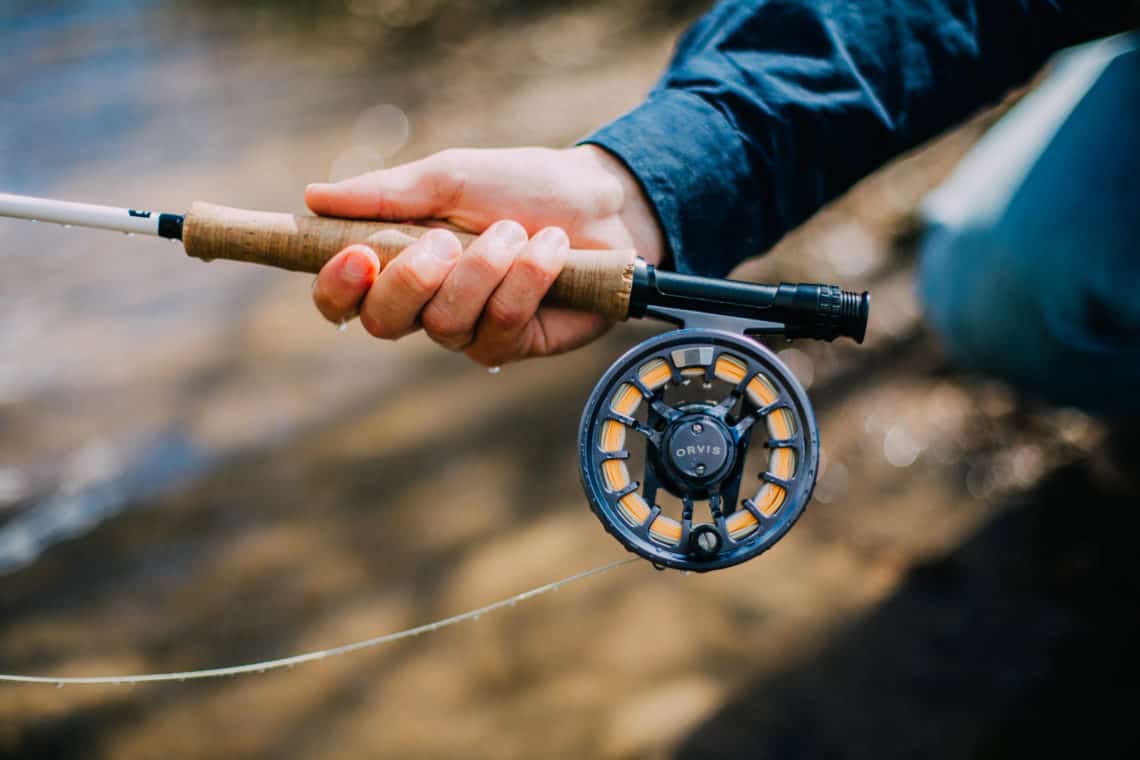 When you book a fly fishing class or guided fishing trip at C Lazy U, we provide all the equipment you need for a fun and relaxing day on the water. Your expert fishing guide will outfit you with the perfect fly fishing setup for beginners, with Orvis rods, reels, flies, waders, and boots. All you need to do is bring yourself and a Colorado fishing license, which can be booked online or in our Outfitters Cabin.
How Do I Learn to Fly Fish?
If it's your first time picking up a rod, our experienced guides will share pro tips on fly rod setup, tying knots, selecting the right flies, and casting basics.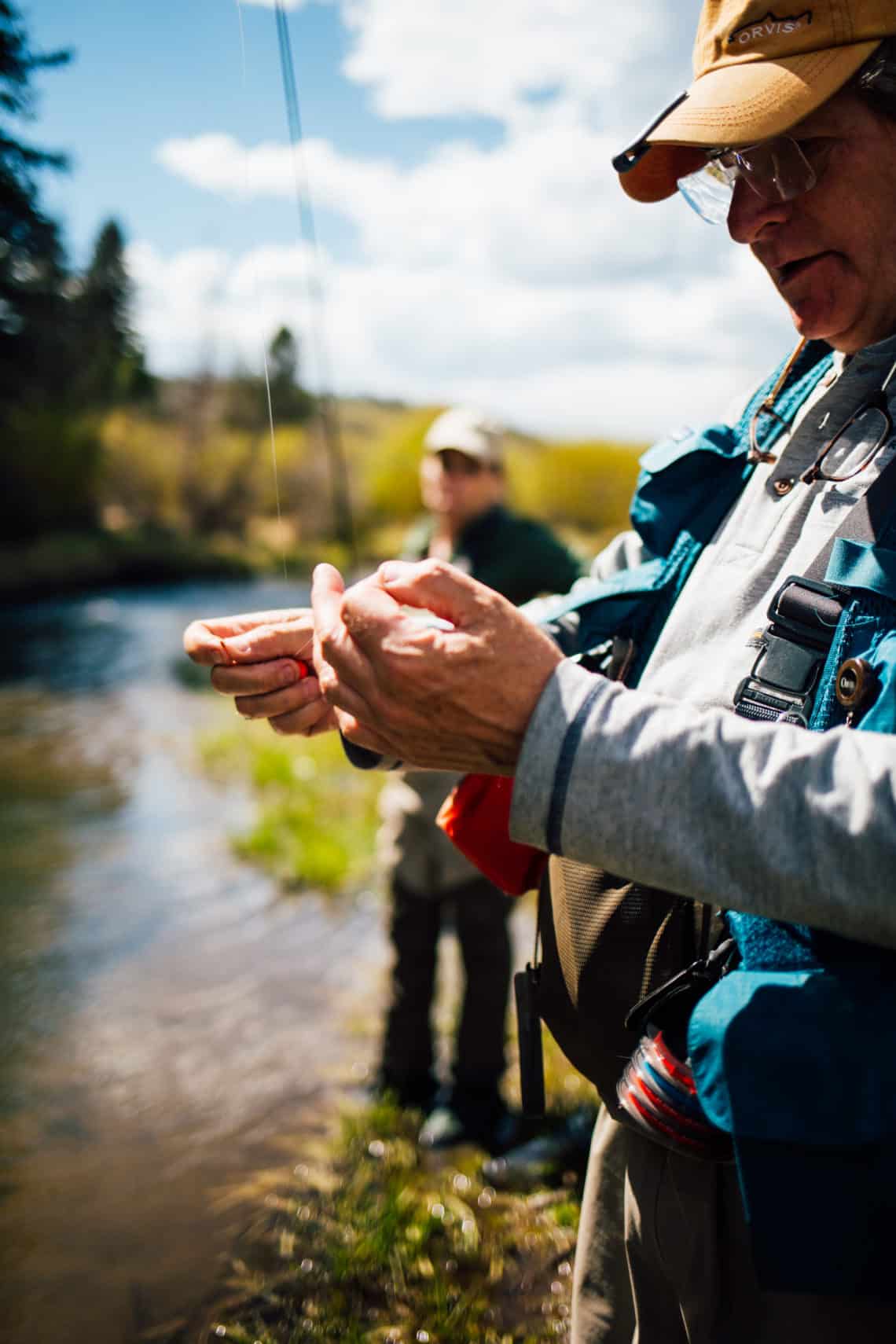 Finding the right location can be another challenge for many fly fishing newbies — but not to worry. During your lesson or guided trip, our fly fishing experts will share their favorite angling spots on our 8,500 acres of ranch land and private stretches of the Colorado River. With its pristine rivers and lakes, C Lazy U is a prime environment to dip your toes (and waders) into this highly addictive sport as you connect with the outdoors, relax, and bond as a family.
Intrigued to learn more? Download our fly fishing brochure or contact our ranch concierge for help with pricing, details, and scheduling.