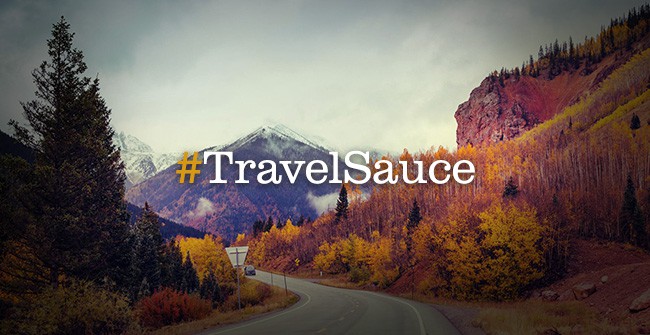 When the conversation around the table gets too bland during this year's holiday feast, break out the travel sauce — and start discussing your family's next great vacation! While everyone is busy filling their bellies, you can start working up a new appetite for adventure.
According to the Family Travel Association, a coalition of family travel experts and suppliers, the majority of households in the U.S. aren't using all their paid vacation time. Parents have just 18 summers to make the most of holiday time with a child — and 2017 is the year to start making them count.
The FTA has launched a new initiative with #travelsauce to encourage families to get packing. While your family is gathered to enjoy the holiday, revisit favorite travel memories and photos from the past year. Retell those vacation stories that everyone's heard before, but still bring plenty of laughter.
At the dinner table, you have a captive audience. Pitch your travel ideas for the coming year — maybe it's a visit to a dude ranch in the picturesque Rocky Mountains of Colorado, the beach, or a national park. Let us know what you're cooking up with the hashtag #travelsauce.
C Lazy U hosts families year-round from all over the world, adventuring together to the Great American West for an authentic ranch experience. We see lots of families enjoying their time off, but we know there are more out there who need a break.
Take the time this holiday season when bellies are full, spirits are high and good will is in abundance to sit with your family and pass around the travel sauce. It's not too early to set the dates for 2017's family vacation, request the time off, and put it on the calendar.
Commit to it now — while you're all together — before more precious childhood summers fly by. And tell us all about what you've decided for your next vacation using #travelsauce!
Happy holiday feasting from our family to yours!