Happy Fall blog readers! Gosh, I tell you what- this donkey remembers when November was a quiet time at the ranch, but those days are no more- Thanksgiving only has a few rooms left available, and there are even less for Christmas and New Years this year- have you booked your fall vacation yet?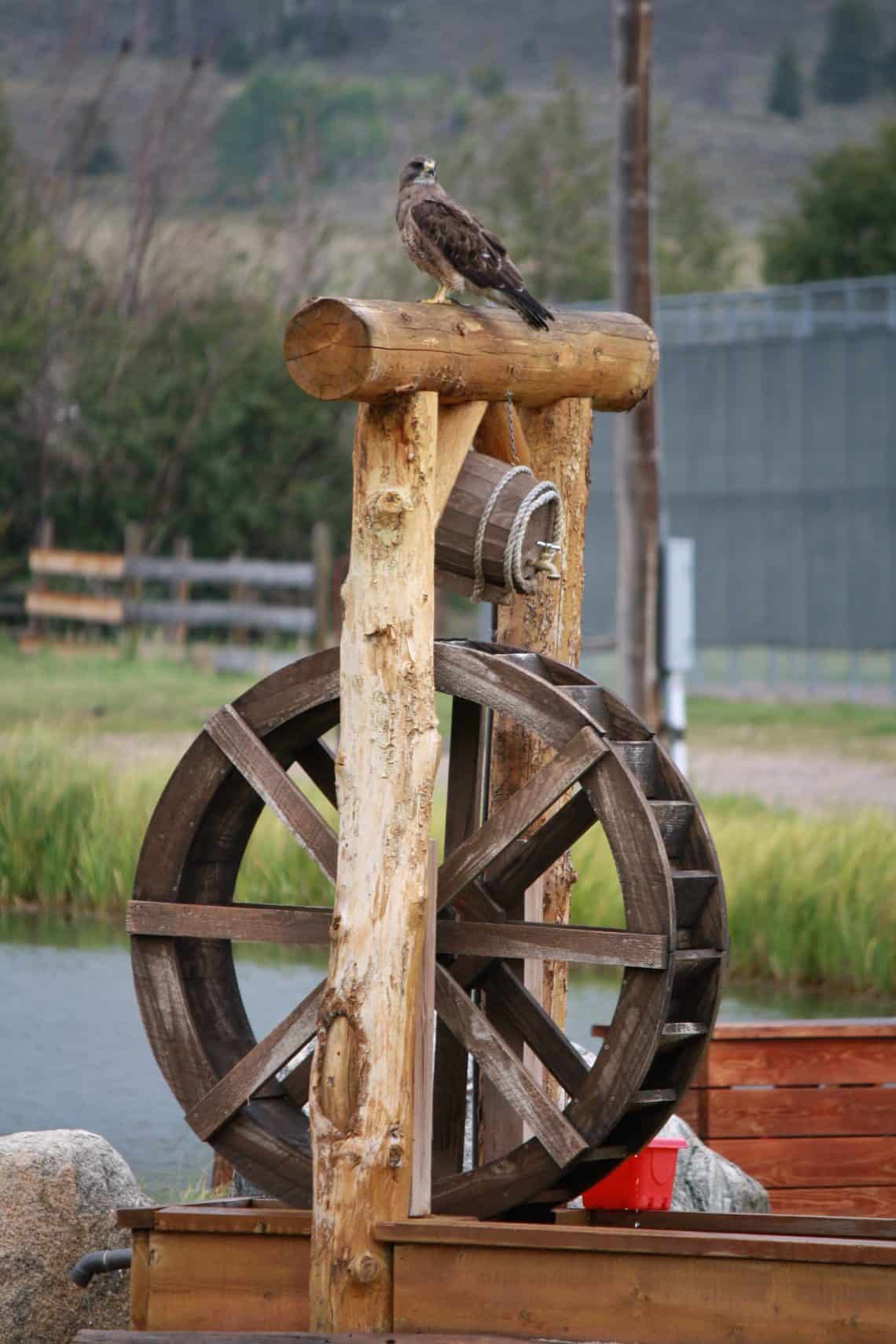 In ranch news, it might be mid-November, but that hasn't deterred this Red Tail Hawk from hanging out. Everyday this guy (or gal) perches, for hours at a time, on the top of the gold panning station for people to admire (can you believe what some people will do for attention?!). Anyway, people think that he's pretty neat, so I thought I might as well give you all a little peak at him (those of you who will be here this Thanksgiving might still be able to see him for yourselves- you wouldn't believe what a kick he/she get's out of being looked at… what a ham!)
Look at him working it for the camera (I saw this picture being taken- the photographer was 5 ft. from him!) I tell you what: I think I could take him (and might have to if he keeps trying to steal my thunder). He doesn't look so big…. although, his talons look pretty sharp… as does his beak… you know what: maybe he'll take a fall vacation too. *sigh* I feel a photo-shoot coming on- those always make me feel better. Stand by for new pictures from your handsome man (the handsomest, some have said, but I don't mean to brag).