C Lazy U is a true family dude ranch, offering both parents and kids an unforgettable vacation. While family togetherness is always a given, we make sure that the kids have their own fun while the adults are off on their own — and it's all thanks to the talented, dedicated counselors running the C Lazy U Children's Program.
Meet McKenzie, Director of the Children's Program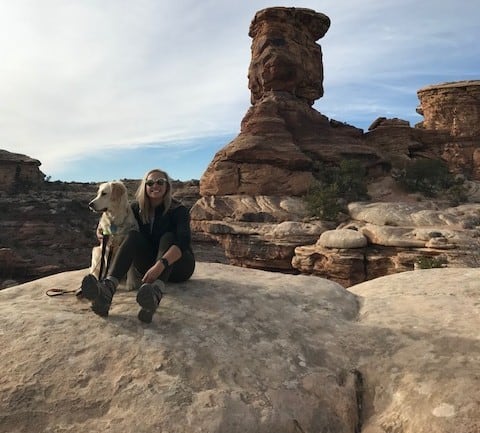 McKenzie is spending her fifth summer at the ranch, but her first time as the C Lazy U head counselor and director of the children's program. She lives just one town over with her one-year-old Golden Retriever named Ellie. As head counselor, McKenzie leads our qualified team to make sure that every family vacation is one for the scrapbook.
Fun Fact: When McKenzie isn't working, you can find her climbing mountains all over the world — last September, she conquered 19,341-foot Mt. Kilimanjaro in Tanzania. This fall, she is headed to Peru to hike the Inca Trail to Machu Picchu.
Meet the C Lazy U Counselors
Kennedy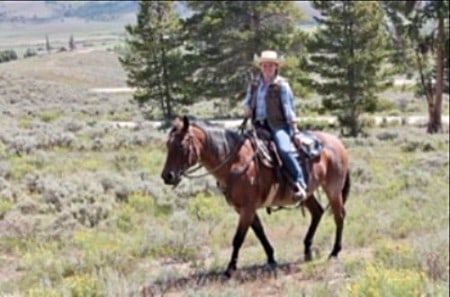 A South Carolina native, Kennedy is pumped for her second summer as a counselor at the ranch. When she is not hanging out with the horses and kiddos, she likes hiking in the Rocky Mountains — meaning that working at C Lazy U has its perks!
Fun Fact: Besides hiking in her free time, Kennedy likes to cheer on the Clemson Tigers football team.
Hanna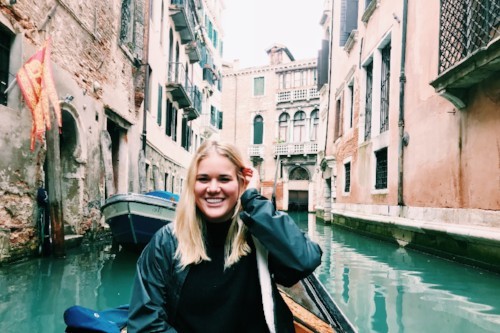 Hanna first worked in Luis' Old Place and decided to return to the ranch as a Kids Counselor. We are eagerly awaiting her return to Colorado this summer!
Fun Fact: One of her favorite hobbies is traveling, which is fitting as she's currently studying abroad in Florence, Italy, spending her free time eating pizza and studying art.
Anne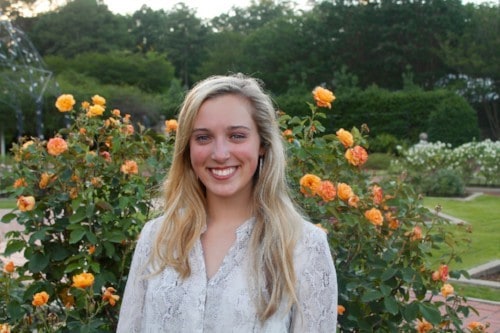 We are excited to welcome Anne to the ranch for her first summer. An Alabama native, she got the western "bug" from her mom, who worked at dude ranches in college. Anne is looking forward to riding the trails, meeting the kids, and working in the beautiful mountains.
Fun Fact: Anne's favorite candy is Sour Patch Kids, which also happens to be a favorite treat among our horses.
Merritt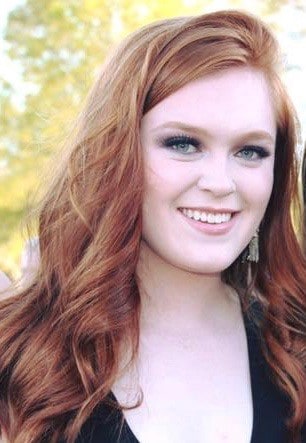 Merritt came to C Lazy U as a guest a few years ago and couldn't wait to get back in the saddle — so she's making the move to join us as a counselor this summer. A psychology major at Wake Forest, she is excited to move out west and explore a new part of the country.
Fun Fact: Merritt comes from a family of all redheads — a particularly striking feature!
Anna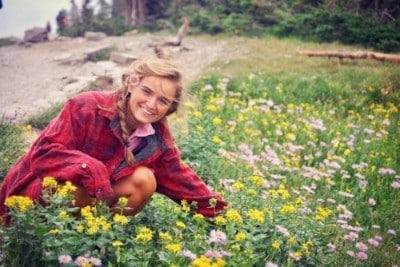 Anna, who is studying nursing at Clemson University, will join us for her first summer. Anna knew she wanted to work out west after she spent last summer in Montana. She loves to hike, spend time outside, and hang out with kids — a perfect combination for C Lazy U.
Fun Fact: Anna has a twin brother who studies in Spain.
Elizabeth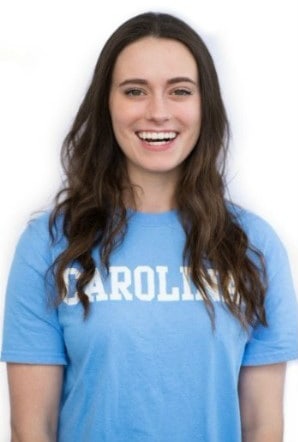 Elizabeth couldn't wait for the day she could come work as a counselor at the ranch — and this year, it's finally happened. Her favorite hobbies are singing, painting nails, and of course, horseback riding. Her summer goal is to perfect her marshmallow roasting skills, something that the kids will surely love.
Fun Fact: Elizabeth has been coming to C Lazy U as a guest for 12 years.
Sitton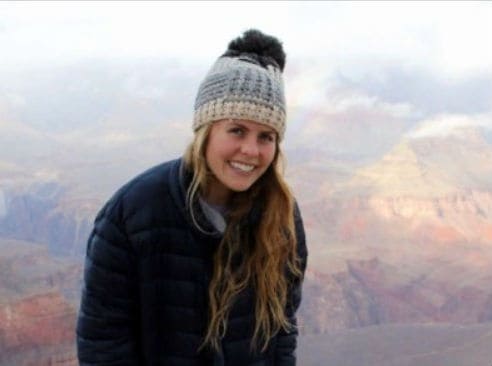 Another South Carolina native, Sitton found out about C Lazy U through a few friends who worked at the ranch in previous years. She enjoys spending her free time fishing and hanging outdoors, making C Lazy U the best place to spend the summer.
Fun Fact: Her favorite sweet treat is ice cream, so you're sure to find her hanging out at the ice cream bar!
All of our counselors are friendly and knowledgeable — not only are they required to have childcare and horseback riding experience, they're certified in CPR and first aid. They are dedicated to not only keeping your kids safe but making sure they're always having fun.