If you're looking for a place to host a corporate team building retreat, look no further than C Lazy U Ranch in Granby, Colorado. Located near the beautiful Rocky Mountains, this luxury dude ranch offers an experience that teams both big and small will never forget.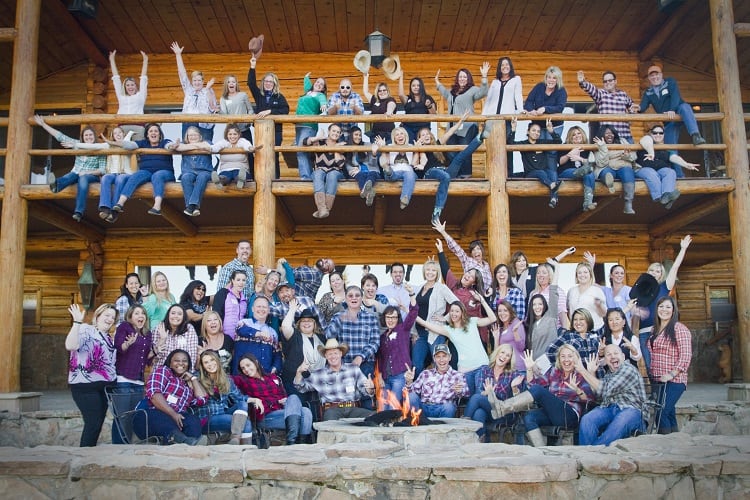 During every season, C Lazy U transforms to offer the best of the best activities and accommodations per the temperature. We have specific activities for both warm and snowy months, so there's always something to do on this Colorado guest ranch.
Here are Five Reasons to Host Your Corporate Retreat at C Lazy U:
Fun Team Building Activities
Although teams can bond while working alongside of each other in the office, there's not a bonding experience quite like what C Lazy U offers. Our indoor and outdoor Colorado activities can accommodate large groups, so everyone can have fun getting to know each other a little better.
In the spring, summer and fall, C Lazy U offers horseback riding, hiking, fishing, archery and more, and many activities can include a professional activity guide. We also offer a zip line and horseshoe tournaments for an additional cost. During the winter months, guests can ski, ice skate, go snow tubing or even try out snowshoeing. No matter what the season, the Ranch still offers a hot tub, game room and spa.
Five-Star Accommodations
Some building destinations aren't known for their sleeping quarters, as they are old, boring or plain awful. C Lazy U offers comfortable and luxurious lodging in each cabin on the property.
In every room, guests can find robes, new western décor, soft linens, refrigerators, hot drink machines and L'OCCITANE bath products. You team members will not only feel well rested at the ranch, they'll be refreshed by all the in-room upgrades.
Gourmet Dining for Every Meal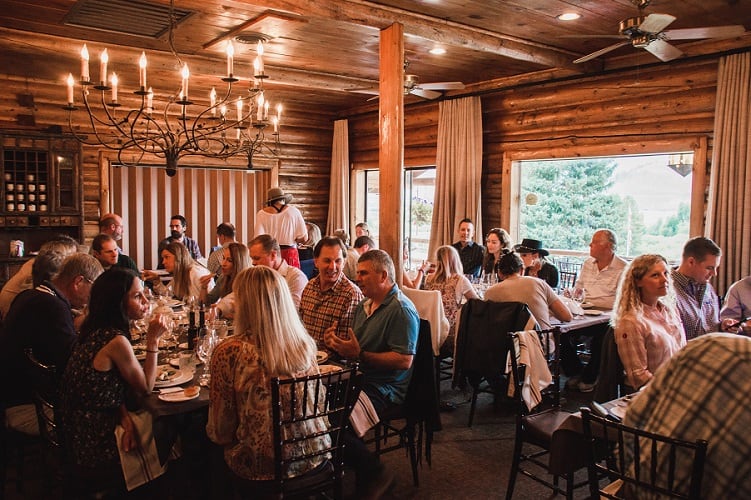 At our dude ranch, you can expect only the best when it comes to dining — for all three meals. Guests can custom order their breakfast. Lunch is a little more casual, while also maintaining its gourmet flavor with an extensive lunch menu. Finally, we go all out for dinner with a formal four-course meal.
As always, we can accommodate guests with allergies or restrictions to their diet. A head's up is appreciated so our chef can curate a delicious meal for each guest.
The Perfect Outdoor Location for a Staff Photo
Did team bonding really happen if you don't have a magical backdrop in your staff photo? Since your team members will all be in one place at one time, team bonding at C Lazy U creates the perfect moment for a staff photograph.
Whether you capture it while everyone is on a horse or you pose in front of the Rocky Mountains, our staff will be glad to take your photo to capture your experience together.
A Large Meeting Space
A Colorado team bonding trip might be fun, but we understand that there might be at least a little work involved. Whether you have 10 or 65 staff members on the trip, we can fit up to 40-65 people in one of our three large meeting rooms. Choose from our many multi-purpose meeting spaces to ensure your team will be set up for a presentation or break-out sessions.
Book a team-building trip at C Lazy U!