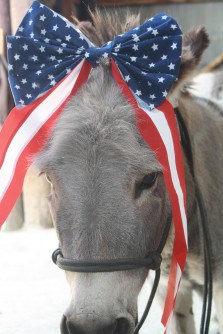 2014 is C Lazy U's 95th birthday, and next week is Independence Day, so we're celebrating! Book a stay from June 29-July 6, 2014, and on top of a fun throw-back Fourth of July experience, you'll also receive a one-of-a-kind, silver C Lazy U commemorative belt buckle!
Join us next week and you'll experience a slice of the early 20th century when C Lazy U was first founded. In 1919, the 18th Amendment to the Constitution was ratified, prohibiting the sale and manufacture of alcohol. As a result, moonshine production skyrocketed! To celebrate, we'll have a prohibition-style moonshine tasting. And while the Model T accounted for 75 percent of the nation's cars, most Americans who lived in ranch country still used horses to get around during this time. At C Lazy U, you can take a trip back in time, and not only view C Lazy U's very own "Tin Lizzie," a beautifully restored 1919 Model T, but also saddle up on one of the Ranch's more than 180 horses, and feel the wind in your hair as you gallop across C Lazy U's 8,500 acres of land.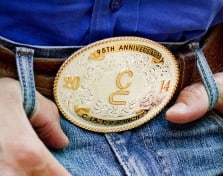 We'll also offer good old fashioned fun in the form of fireworks, a talent show, kids' carnival, parade, trick horseback riding performances, a whisky tasting and much more.
Call now to reserve your cabin while there are still a few left!