Specials at C Lazy U
Specials & Events List Navigation
October 2016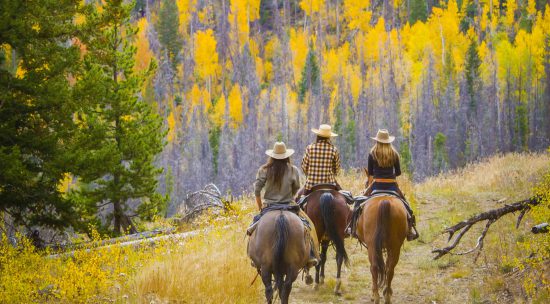 Fall Short-Stay Special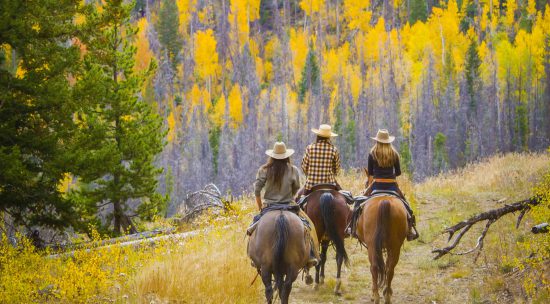 Fall in love with C Lazy U Ranch this autumn for your family fall getaway in Colorado! Don't have time to accommodate an extended stay? No problem!
Get the details »
December 2016
Early Holiday Rate Saver
Extend your holiday stay at C Lazy U! Come a little early and save with our early holiday rates. You'll still enjoy luxury lodging, gourmet food and most ranch activities, as well as a modified kids program.
Get the details »
January 2017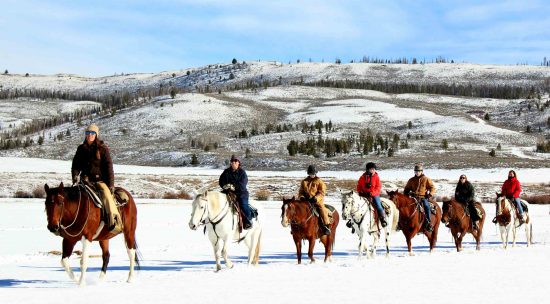 Post-Holiday Rate Special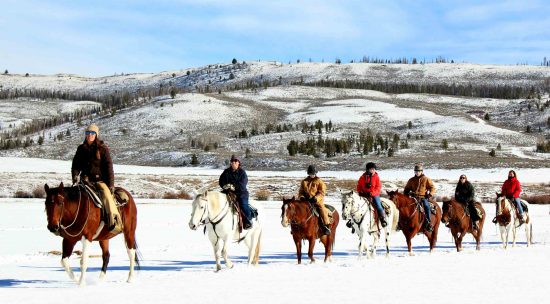 Grab a post-holiday winter vacation at C Lazy U and enjoy all the ranch has to offer including a modified kids program! Lots of winter activities and lots of relaxing for the parents means you'll be able to return to the daily grind refreshed after the holidays!
Get the details »
Back to Top
Ranch Blog
Dixie and Shoshoni are best friends who wanted to be featured together! Here's a Special Note from Dixie and Shoshoni (the Wonder Pony) Hi! We are Dixie and Shoshoni, the ranch's resident grandma and grandpa of the herd. We have been in love for many years. Dixie prefers to go on slow rides with 6 … Continue Reading »
Continue Reading
From the Horse's Mouth
"Fantastic! Just Go"
What a fabulous long weekend we had. From the moment we arrive(earlier than expected) and were warmly greeted and taken to our lovely well appointed cabin, to the moment we left 3 days later we were constantly thrilled by gracious service, professionalism, alot of fun and perhaps most importantly well trained horses, wonderful trail rides, and fantastic staff.
More Reviews on TripAdvisor
Subscribe and never miss a special!